Marcel Darienzo
YOUR LIFE DURING WW3: COLLECTIVE TRAUMA
2019
Simulation
YOUR LIFE DURING WW3: COLLECTIVE TRAUMA by Marcel Darienzo is a durational piece, compromising of live action, dance, sound, video and text-based works as an installation taking over the lobby, first floor gallery and rooftop at Ilmin Museum of Art, Seoul, Republic of Korea.
All around the space, graffitis scream a nihilist take on the "WE" and "YOU" - reflections on mortality, powerlessness and selflessness that address the spectator directly. The 10 performers follows and reacts to the video playing in the gallery, museum lobby and rooftop. YOUR LIFE DURING WW3: COLLECTIVE TRAUMA is a chorus, borrowing voices from various characters and situations from street gangs to rooftop bar sunset parties, from relaxation techniques to post-capitalist theories and colapsism. The public will be at times witnessing high intensity animated parts of the piece, and other moments will only be left contemplating the dishartening mottos on the walls, while the performers takes time to react to their own nightmares and inputs on the screens, or rethinks their actions within the environment created for the work. Through these so-called "simulations", the piece destabilises the idea of a central thread and eventually the central figures, and instead highlights the infrastructure around it, and perhaps most importantly the role of the audience in the situation: "'THE WE' IS A MURDERER, WHO THE FUCK IS 'THE YOU'?"

Museum LOBBY:
Institutional video made by Ilmin Museum of Art:

First floor GALLERY: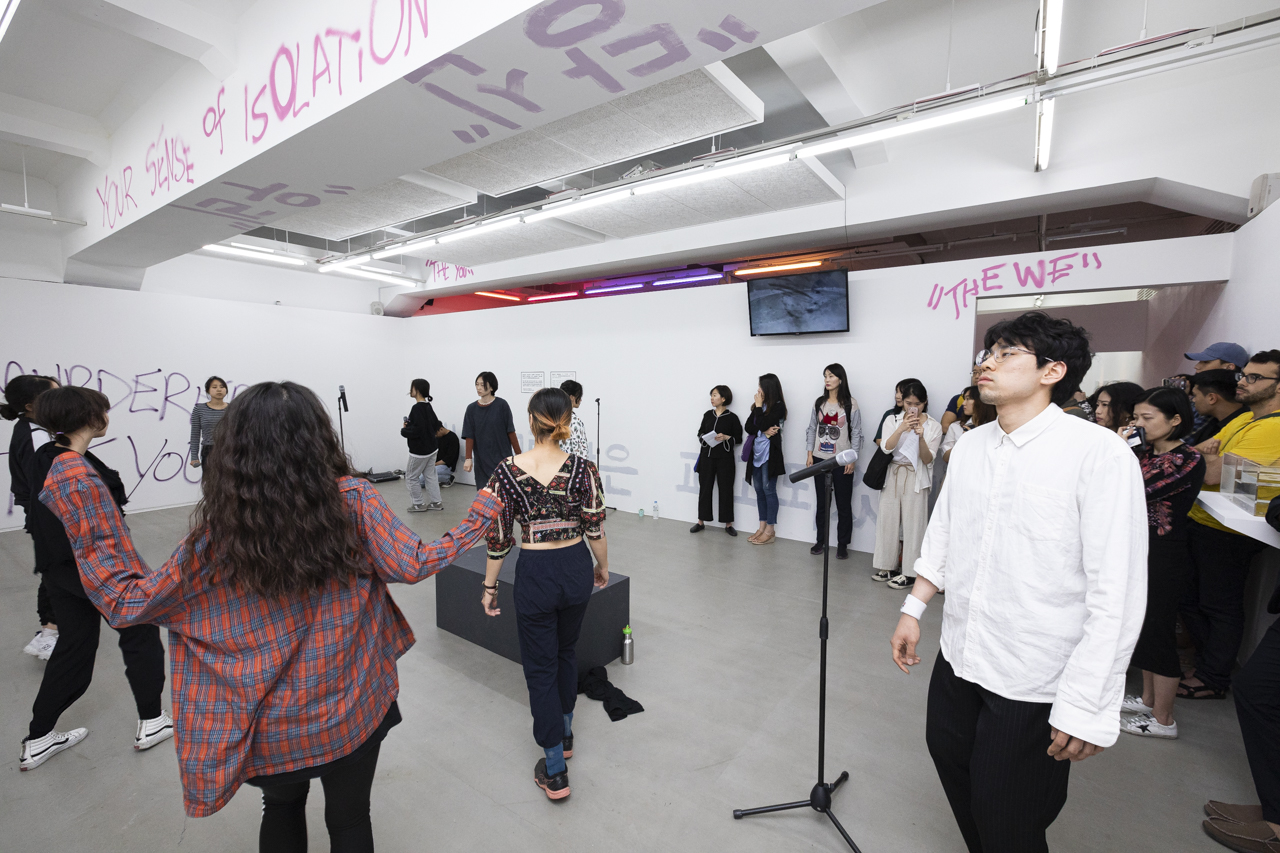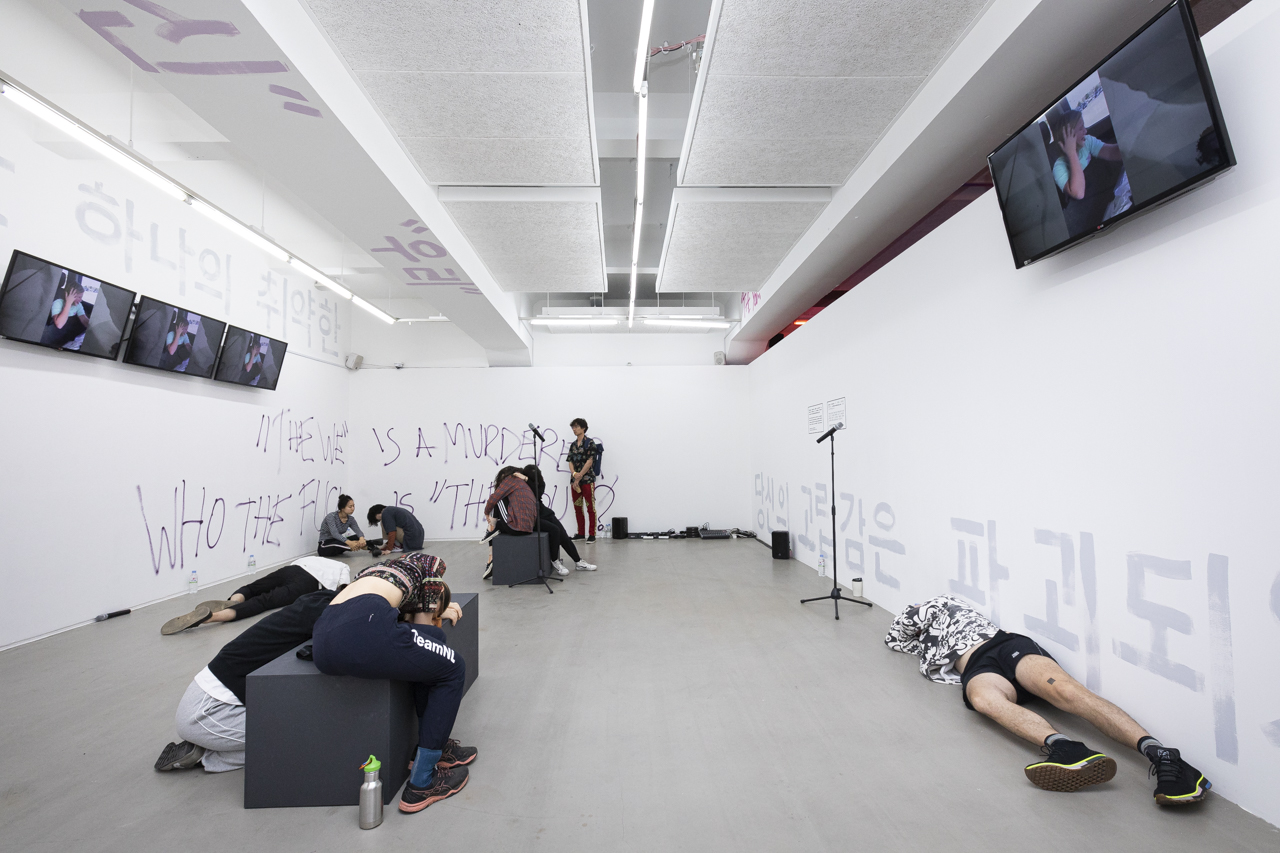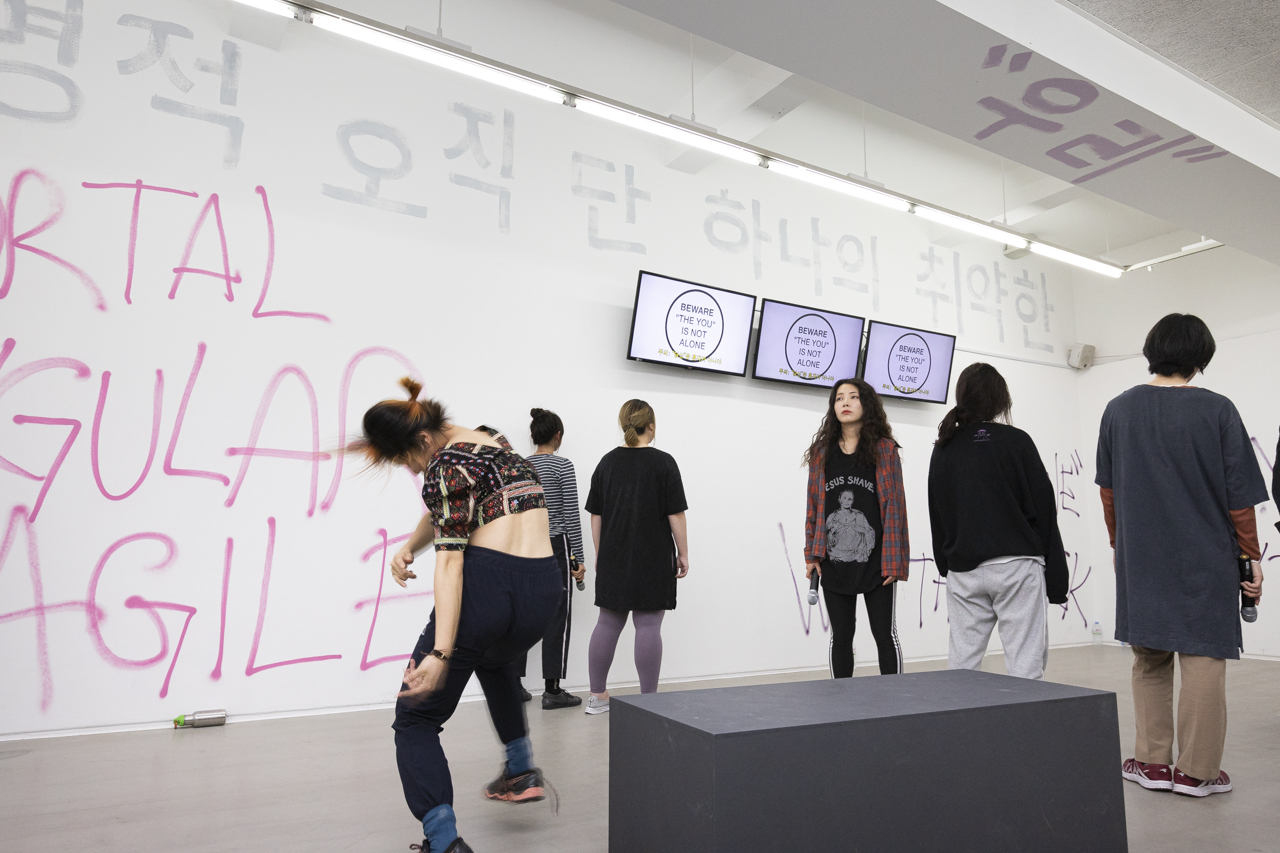 Museum LOBBY and ROOFTOP